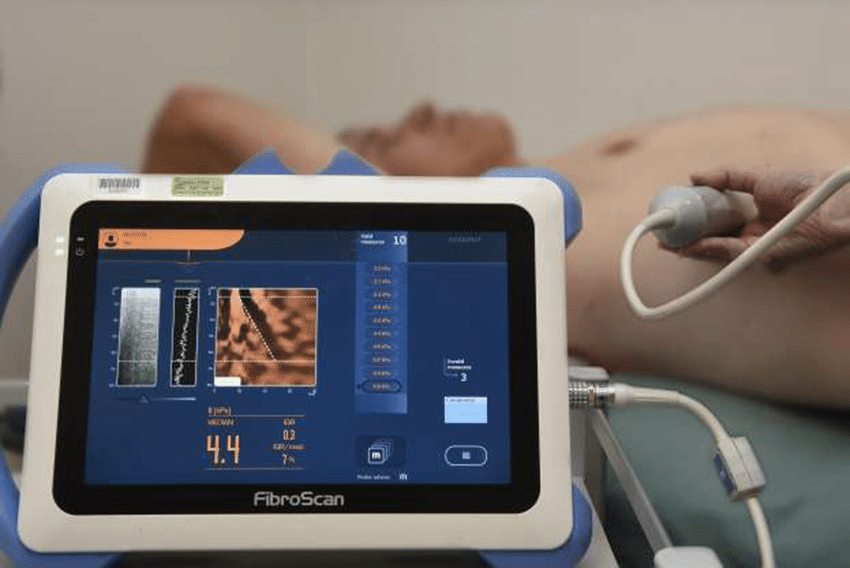 In India, liver disease is very common. Over 32% of India's population suffers from liver disease. The persistent liver problem leads to liver fibrosis and cirrhosis (a condition in which the liver fails to function correctly owing to long-term damage), which account for about 200,000 deaths in India each year. Cirrhosis of the liver is one of the top ten causes of death globally, with India accounting for one-fifth of all cirrhosis-related fatalities. NAFLD (Non-Alcoholic Fatty Liver Disease) is the most common cause of chronic liver disease. It is a lifestyle disease that affects people who eat poorly, don't exercise enough, have a tendency to gain weight around their stomach, and have lipid and sugar-related blood problems.It affects about a third of the Indian population.
Alcohol and Hepatitis B and C infections are the other causes. Patients with fibrosis and cirrhosis can develop chronic liver disease without symptoms and with essentially normal liver function tests. As a result, early detection is difficult and frequently overlooked.
Till recently, the best method for diagnosing cirrhosis was a liver biopsy, which is not only invasive but also costly and risky. The fibroscan is a new technique that allows for noninvasive assessment of liver stiffness (fibrosis and cirrhosis) without the requirement for a liver biopsy. The fibroscan measures the quantity of fat in the liver as well as the severity of liver fibrosis. The approach is not only less expensive and non-invasive, but it is also faster and more reliable than a liver biopsy in terms of diagnosis. It also helps in the monitoring of liver disease development or regression, allowing treatment to be customised to the individual's needs.
Fibroscan technology, which enables an immediate, non-invasive, and painless test of liver function, is now accessible at Accord SuperSpeciality Hospital for the detection of liver disease. It is helpful in fatty liver patients to distinguish people with fibrosis who have advanced diseases. It may also be used to assess liver fibrosis and cirrhosis caused by a variety of factors.