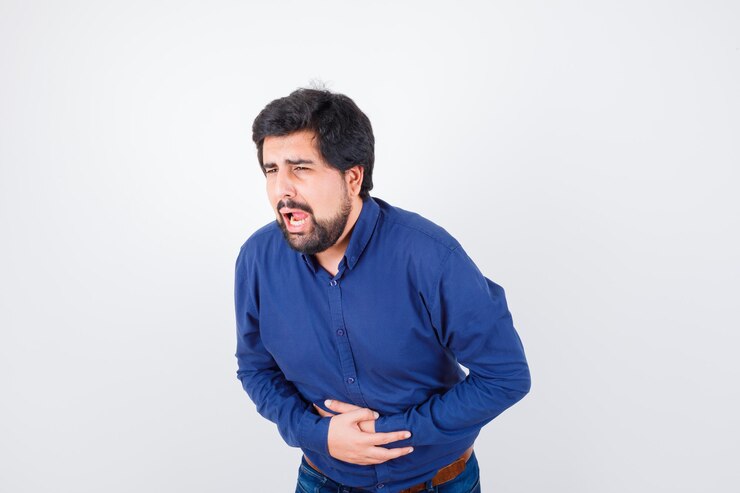 Any malfunction or sickness in any of the organs or glands might result in inappropriate food digestion and symptoms such as tiredness, weight loss, and so on. What is Gastrointestinal Disorder and how does it affect you? The best Gastroenterologist in Faridabad, Dr. Ram Chandra Soni will explain the symptoms that something isn't quite right?
The gastrointestinal tract, often known as the GI tract, is made up of all the organs and glands that assist the body to obtain the energy it requires on a daily basis from the food we eat. The food is broken down physically and chemically into little, absorbable particles that our cells can use effectively. The GI tract's appropriate functioning is critical for our body's everyday growth and survival.
The GI tract's appropriate functioning is critical for our body's everyday growth and survival. Any malfunction or sickness in any of the organs or glands might result in inappropriate food digestion and symptoms such as tiredness, weight loss, and so on.
What exactly are Gastrointestinal Disorders?
The mouth, stomach, small intestine, large intestine, and other organs make the gastrointestinal tract. Food is mechanically and chemically broken down in these organs. These are reinforced by glands such as the salivary glands, pancreas, liver, and others that produce digestive fluids in the cavities of the organs above, causing food to be chemically broken down.
Problems can arise in any of the GI tract's organs, and detailing each GI organ's issue is beyond the scope of this article. As a result, we'll talk about the GI tract as a single organ system. This article will go over some of the most prevalent GI tract problems, as well as the signs and symptoms associated with them.
Apart from all of these issues, maintaining good gut health requires a healthy diet and regular exercise.
Infections
Infection of any organ by microorganisms such as bacteria and viruses is one of the most prevalent disorders. This generally happens when you eat or drink anything contaminated with these microorganisms.
Depending on whatever organ these microorganisms attack, they can produce a range of symptoms. Nausea, vomiting, and diarrhoea are the most frequent GI infection symptoms. Some microorganisms can be invasive, causing damage to the gut lining and resulting in bloody, loose stools, commonly known as dysentery. Malabsorption can potentially be a result of such illnesses.
The crux of treatment is to destroy the specific organism that is causing the infection, and this germ must be found in the body. It's normally done by taking a stool sample. Aside from that, patients must consume enough fluids and electrolytes (which can be administered as ORS) to avoid dehydration caused by vomiting and diarrhea.
Peptic Ulcer Disease (PUD) – A kind of Stomach Ulcer 
Because of the acidic contents of gastric juice, the inner mucosal lining of the stomach and duodenum can become ulcerated. Some processes, such as the existence of a mucus lining above the stomach's innermost lining, the neutralization of acidic contents by important nutrients as they travel into the duodenum, and so on, typically prevent it.
Many things, such as smoking, drinking, eating spicy foods, stress, and some drugs, such as NSAIDs, can cause these defensive systems to fail, allowing acid to erode the stomach and duodenum lining, resulting in ulcers.
Abdominal discomfort, heartburn, belching, bloating, and other symptoms are some of the most common.
Consult the best Gastroenterologist in Faridabad right away if you have any of these symptoms. Following a diagnosis of PUD, you will be administered antacids to manage the ph of your stomach contents, as well as therapy to eliminate aggravating factors like as smoking, drinking, spicy food, and so on. Apart from that, medications against the bacterium Helicobacter pylori, which is usually linked to PUD, will be administered to you.
Inflammatory Bowel Disease (IBD)
Inflammatory Bowel Disease (IBD) is a term used to describe a group of illnesses characterised by persistent inflammation of the small intestine. Crohn's disease and Ulcerative Colitis are two illnesses that fall under this umbrella category.
Abdominal discomfort, diarrhoea, rectum bleeding, exhaustion, and unintentional weight loss are all common symptoms of each of these illnesses. A few tests, like as radiography, colonoscopy, and upper endoscopy, can help identify the two.
These disorders cannot be completely cured, although therapy can help to delay their course. Anti-inflammatory drugs such as corticosteroids, immune suppressors, antibiotics to combat secondary infections, and other treatment options are available.
Gastrointestinal cancers
Carcinomas of the gastrointestinal organs are more common in those over the age of 60. These carcinomas are very malignant and can be quite aggressive, killing individuals in a matter of months to a few years.
These carcinomas can develop in the stomach, pancreas, liver, colon, rectum, and other GI organs.
For certain of these carcinomas, such as colon cancer, screening tests are available that can assist identify and treat cancer at an early stage.
How do you recognise when something is wrong?
Some of the symptoms described below should raise suspicion of a GI disease. If you have any of these symptoms, you may have a gastrointestinal disease and should see the best gastroenterologist in Faridabad.
Vomiting and nausea
Bloating\Heartburn
Pain in the abdomen
Constipation
Diarrhea
Dysentery
Fatigue
Bleeding from the rectum
Weight loss that is unexplained and unintended